I repurposed this skeleton key into a unique piece of jewelry. The focal point is a vintage skeleton key that has rhinestones added to the front and also a connector that says "dream as if you'll live forever". On the bottom of the connector, dangles a pearl, rhinestone rondelle and a black Swarovski bead. Also hanging from the key, is a dangle of pearls, rhinestone rondelle and a silver and black cross. All this hangs from a silver chain and rosary beads. It is finished off with a lobster clasp.
After spending many enjoyable hours "repurposing" items from broken necklaces, this is now ready to be "reloved" in a fresh new piece! All handmade items may have some variations in color and finish of the components. Since my jewelry pieces are made with vintage findings, they may have a flaw. I will try to describe that to the best of my ability. I believe the slight flaws give the piece lots of charm. Everything I make is one of a kind!
Measurements:
Length: 27 1/2"
Connector: 1 1/2"
Skeleton Key: 2 1/2"
Thank you so much for stopping by and visiting...please let me know if you have any questions.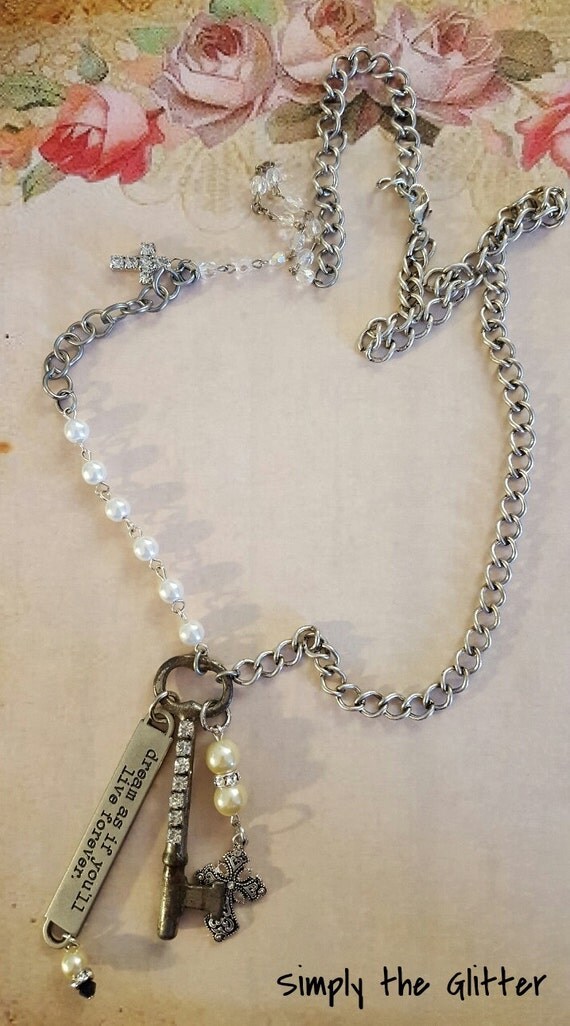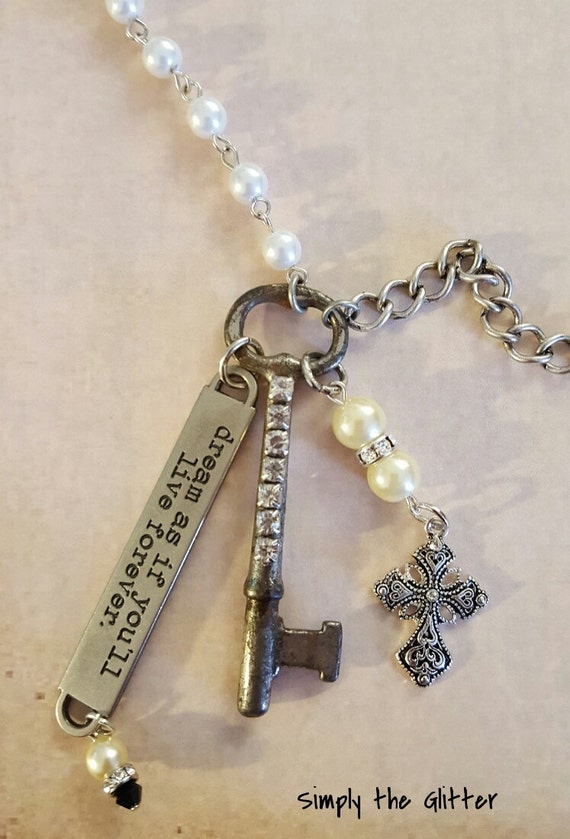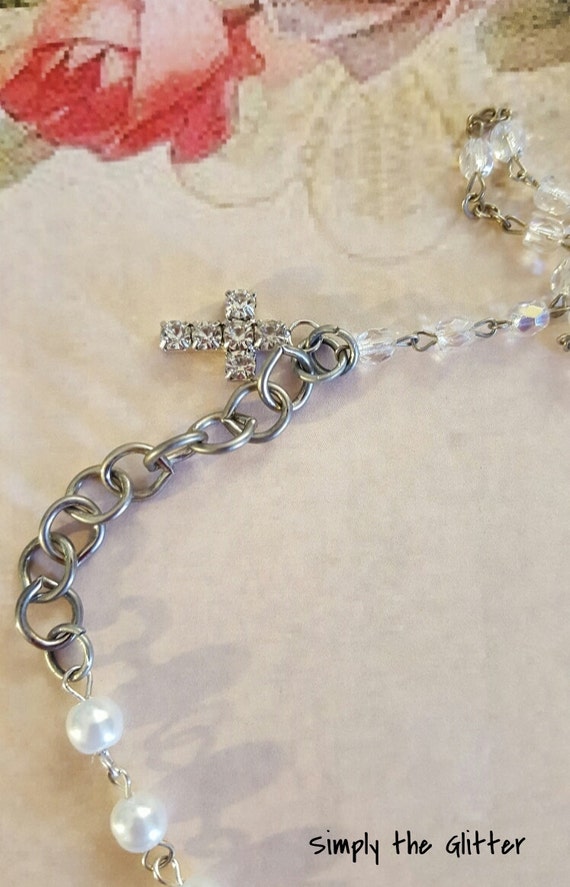 Simply the Glitter
$50.00
Shipping $5.00
Ready to Ship!
For questions please email
micheleszot@gmail.com