I just love this snowman's (or snow lady's) face...it's so adorable! This is a wooden snowman who's standing on a wooden base. I painted the hat and mitten pink and she's holding a silver tinsel tree that is wrapped in white Christmas lights. The bottom of the tree has a pink satin ribbon tied around it. There are 2 blue birds sitting on the snowman and one other bird sitting on the base. This snowman is sure to brighten up your decorating!
Approximate measurements: 13" tall x 9" wide x 4" deep.
Thank you so much for stopping by and visiting...please let me know if you have any questions.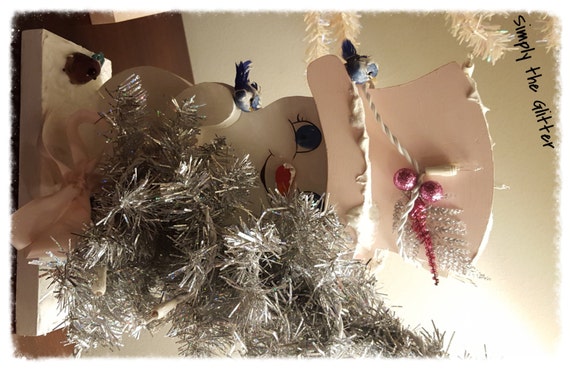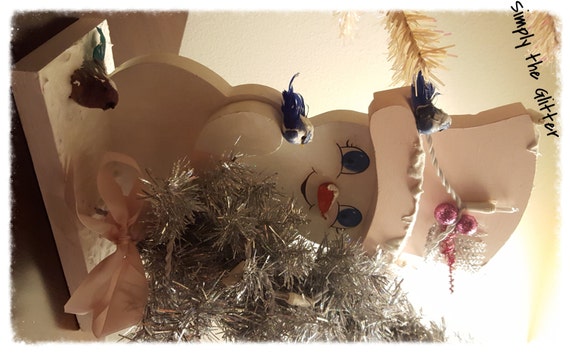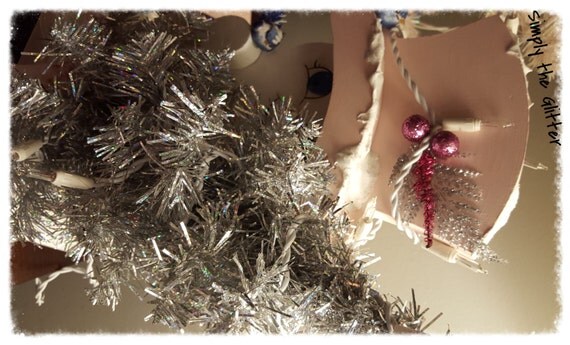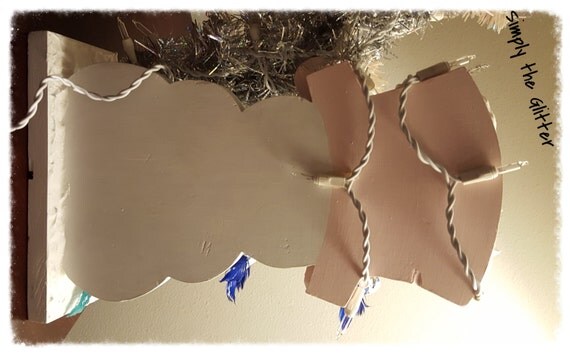 Simply the Glitter
$26.50
Shipping $10.50
Ready to Ship!
For questions please email
micheleszot@gmail.com