I really love how this church turned out! It is a beautiful Putz inspired ceramic church that is painted pink and white with a snow covered, glittered roof which adds a lot of sparkle and creates a fantasy inspired piece. I've hung a white wreath over the front door, and topped it with some vintage rhinestones. There are two pink bottle brush trees, dusted in snow and glitter in the yard along with a vintage snowman standing guard. There is also a silver cross on the steeple of the church, along with a rhinestone garland that goes around the church roof. You can lift up the church and inside is a battery operated tea light....which makes this is an absolutely beautiful piece and truly shows a "winter wonderland".
The wooden base measures approximately 7"around and the church measures 4" tall, 5" deep, and 3 1/2" wide.
Thank you so much for stopping by and visiting...please let me know if you have any questions.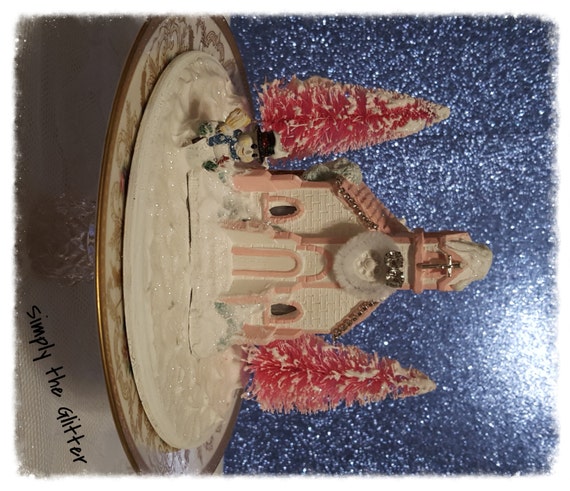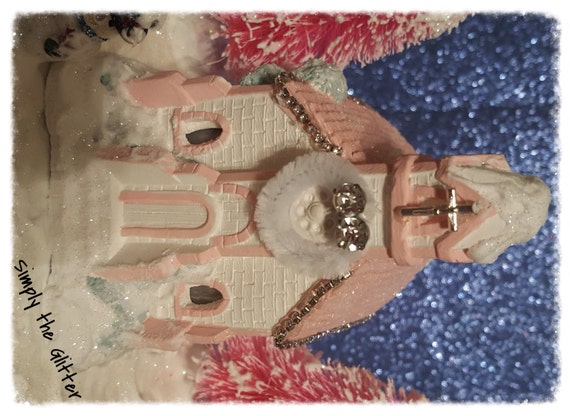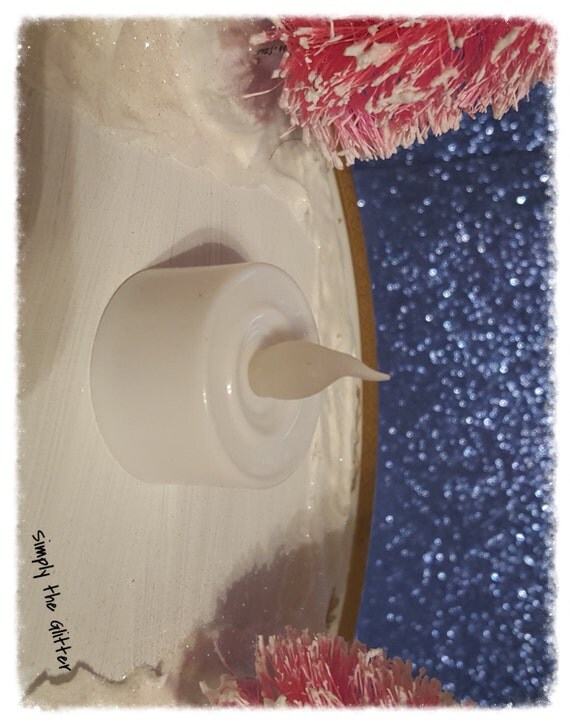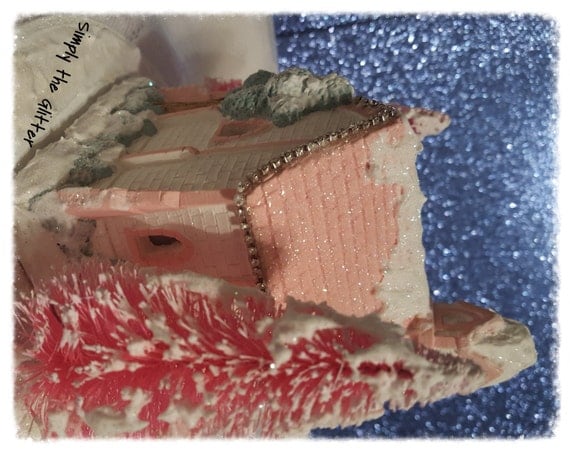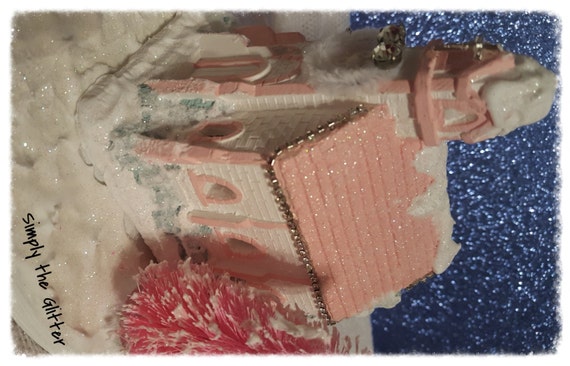 Simply the Glitter
$40.00
Shipping $10.00
Ready to Ship!
For questions please email
micheleszot@gmail.com