This little pink Santa just melts my heart...I love his sweet face! The music box plays "Jingle Bells", and I'm sure he will complete anyone's Christmas decorating!!! His suit is painted pink with some faux snow and diamond dust glitter sprinkled on it.
Approximate measurements: 5 1/2" tall x 6" deep x 4 1/4" wide. Made from ceramic material!
Thank you so much for stopping by and visiting...please let me know if you have any questions.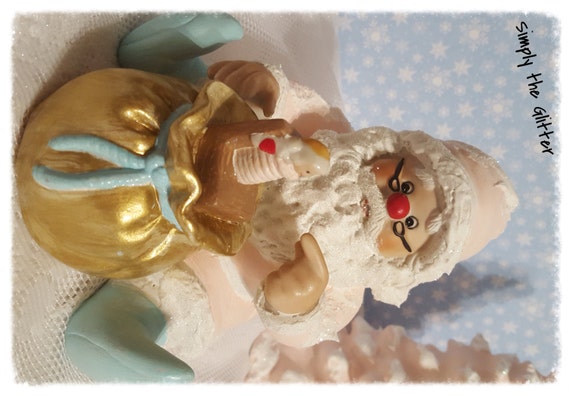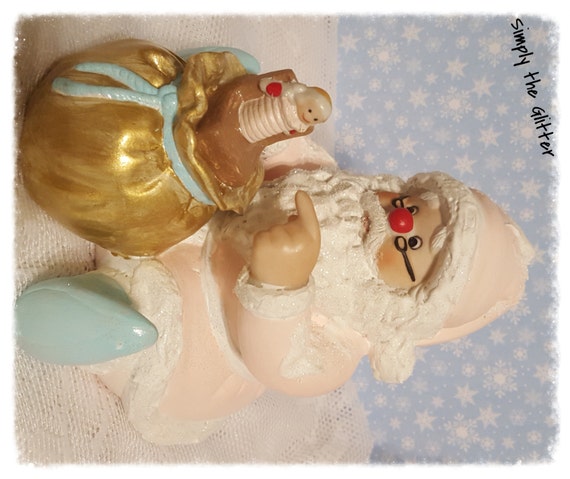 Simply the Glitter
$28.00
Shipping $10.00
Ready to Ship!
For questions please email
micheleszot@gmail.com