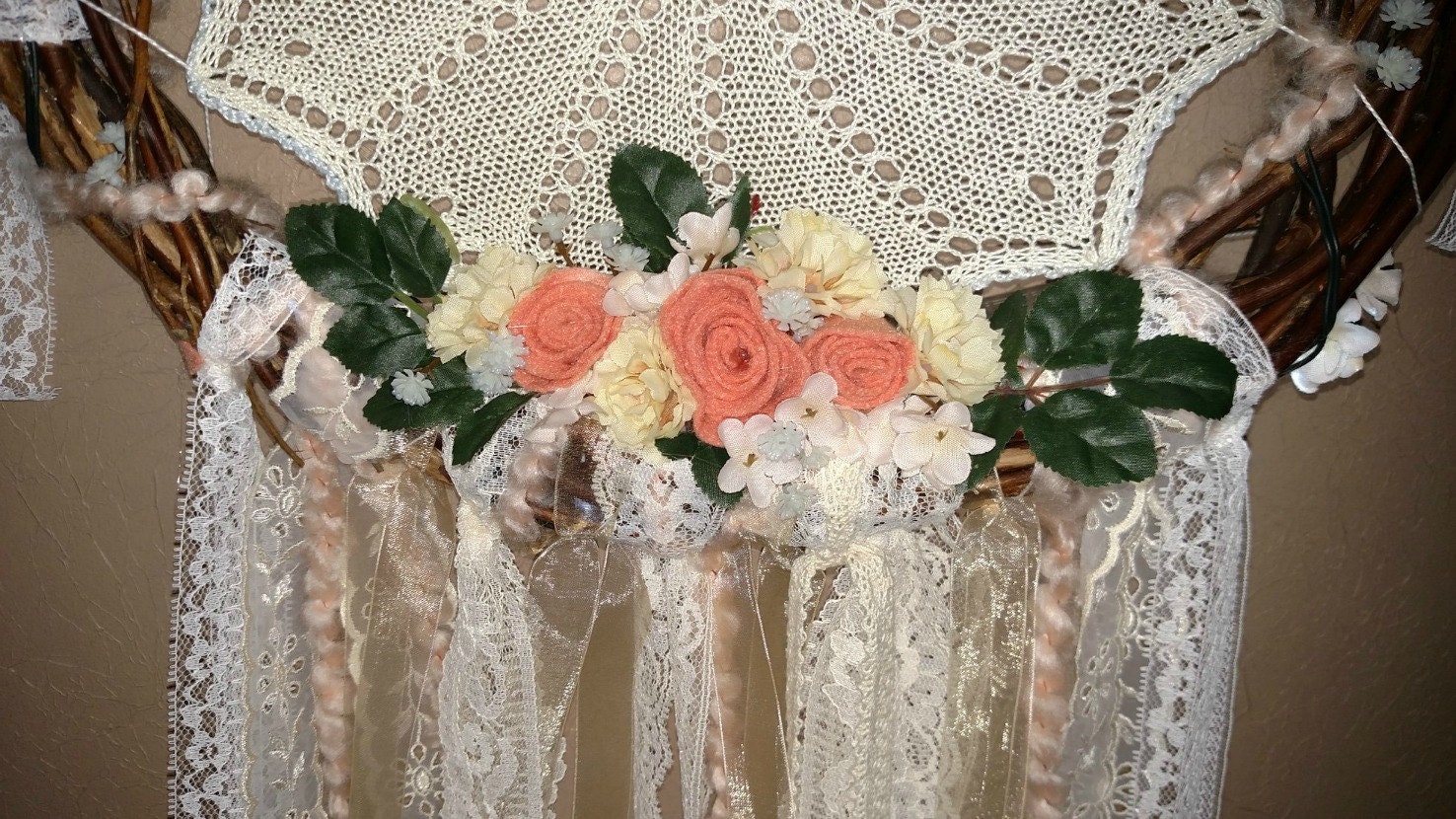 While this one of a kind item has been sold, you can still order your own! Just comment here or email me at
thedaybeforethisday@gmail.com
Shabby Illuminated Dream catcher by The day before This day
This dream catcher has it all, a vintage doily, lace, roses flowers..Oh..and it lights up!
The battery pack for the strand of LED lights is attached with velcro to make changing the double "AA" batteries easier.
The front bottom is layered with both handmade and
faux flowers in a peachy coral, white and cream. Flowers are also interspersed throughout out the grapevine wreath base.
The tails are a mix of vintage and new laces, ribbon and specialty fibers.
Measurements are 18" at the widest point, and a total of 50" long, from top of hanger to bottom tip of lace.
Custom orders are available, For any questions or concerns please email us at
Thedaybeforethisday@gmail.com