This is an amazing wooden Putz inspired house painted pink and white with a glittered roof that adds a lot of sparkle and creates a fantasy inspired piece. On the front door, there is a snowy wreath sparkling with a vintage rhinestone piece. On the upstairs window, is a vintage rhinestone and pearl button decoration! One white and one pink bottle brush tree adorn the front yard. There is also a happy snowman guarding the yard! This is an absolutely beautiful piece and truly shows a "winter wonderland".
The base measures approx. 6" x 6"; house measures 8" tall.
Thank you so much for stopping by and visiting...please let me know if you have any questions.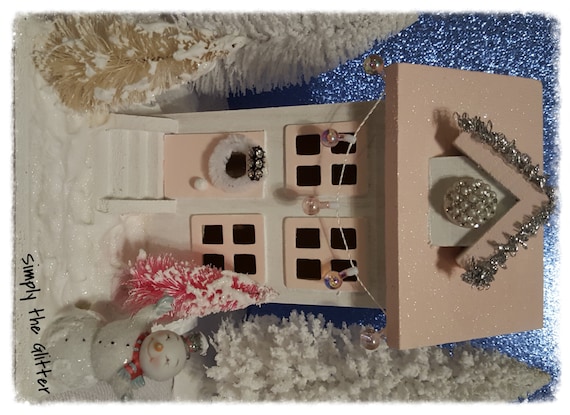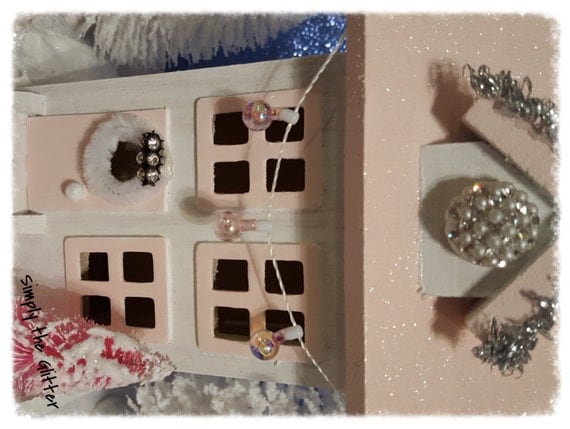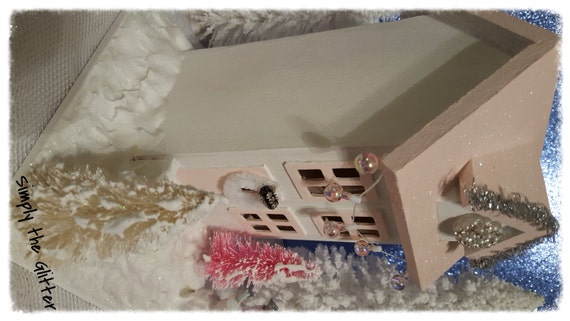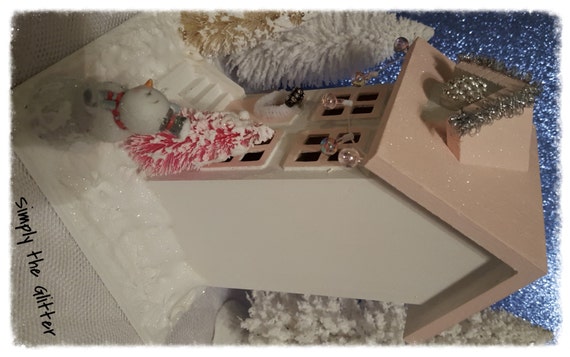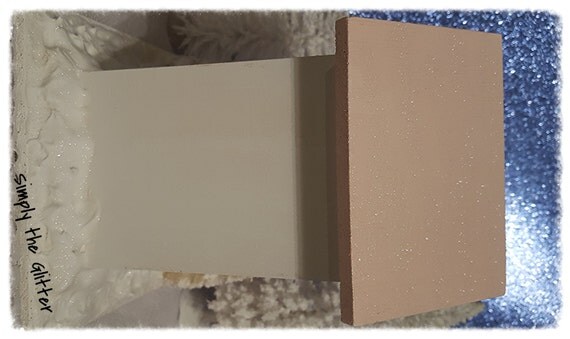 Simply the Glitter
$62.00
Shipping $5.00
Ready to Ship!
For questions please email
micheleszot@gmail.com