This adorable wooden snowman is sporting a cute little pink hat with a glittery snowflake and some white puffy snowballs, along with a vintage rhinestone brooch. She's sure to complete your holiday decorations!!!
Approximate measurements: 7" tall x 8" wide x 1 1/2" deep.
Thank you so much for stopping by and visiting...please let me know if you have any questions.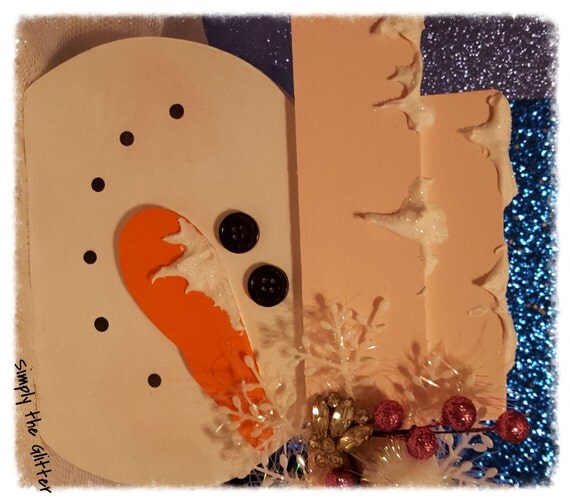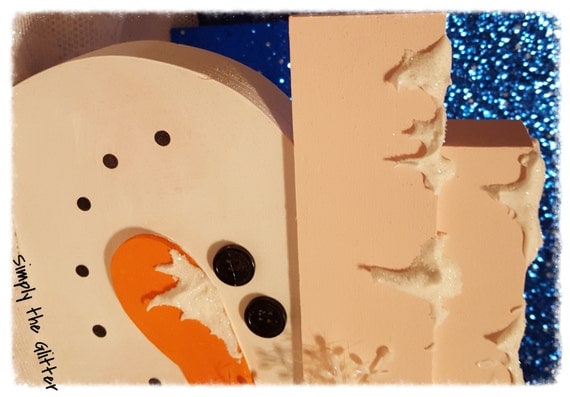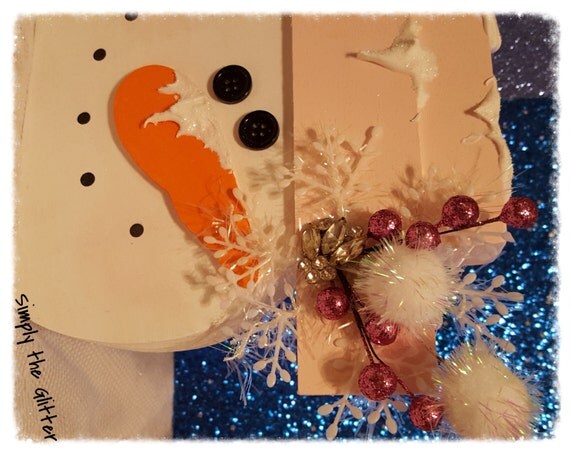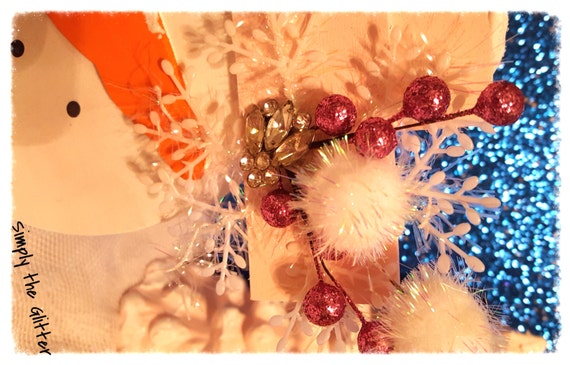 Simply the Glitter
$19.50
Shipping $6.50
Ready to Ship!
For questions please email
micheleszot@gmail.com